This past year has seen us start something special...
our range of fruit focused mixed fermentation hazy sours, blended and conditioned with the highest quality, locally picked Scottish and exotic soft fruits.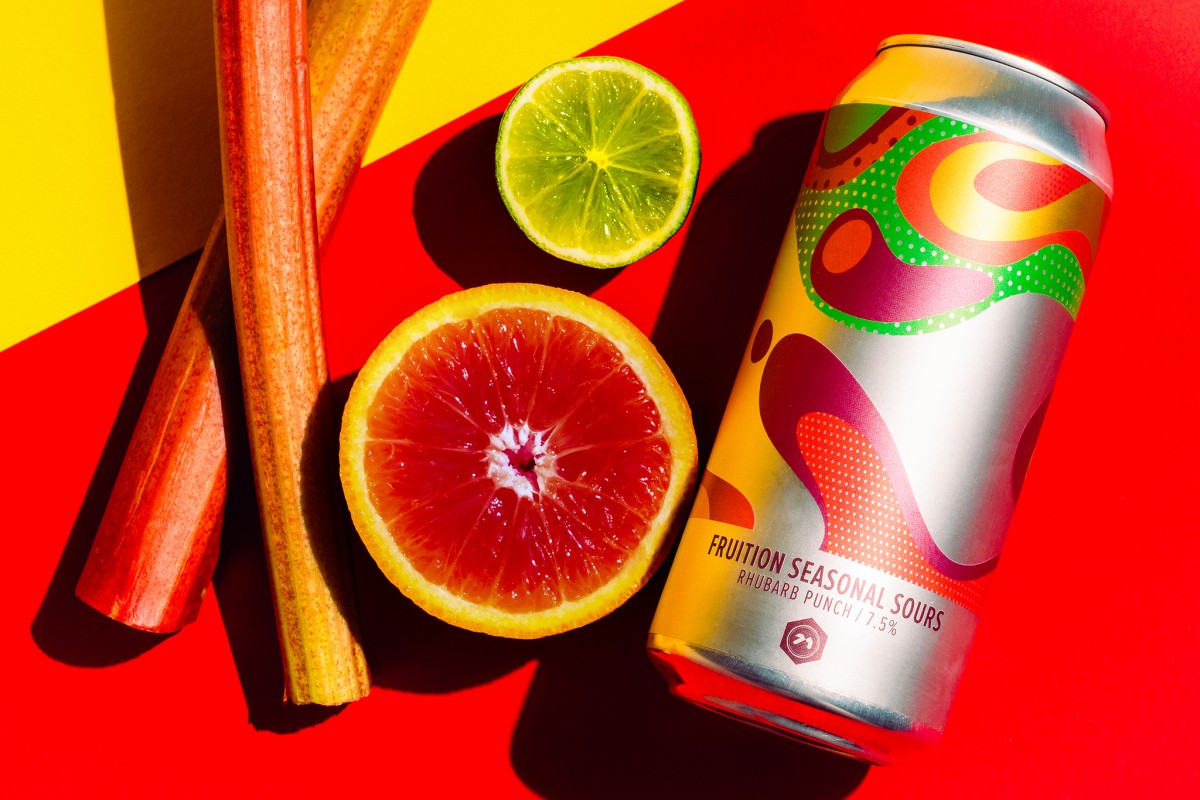 Each beer in the series will be unique, exploring different fruits and flavours from Scotland and beyond.
Inspired by our local surroundings, the first few releases show-cased glorious Scottish berries. We sourced the highest quality Scottish berries from the renowned fruit farms located in the Carse of Gowrie.
Series 1
Strawberry Crush

We aged this hazy sour over masses of locally picked super ripe and juicy Elsanta and Sonata strawberries. Smooth and fullbodied, bursting with sweet fruit and refreshing acidity, finishing with hints of honey and sherbet. The perfect balance of sweet and juicy.

This is Strawberry Crush.

Shop Strawberry Crush

Blueberry Smoothie

We aged this hazy sour over masses of locally picked super ripe and juicy Aurora and Liberty blueberries. Packed with oats and vibrant berries, our smooth full bodied hazy sour bursts with sweet, juict, tart pucker of blueberry goodness. The perfect balance of sweet and tart.

This is Blueberry Smoothie.

Shop Blueberry Smoothie
Series 2
Rhubarb Punch

We're reaching out beyond our own shores with this magnificent mash-up of sublimely tart Scottish rhubarb, vivid, sweet Italian Tarocco blood orange and a zip of Mexican lime.
Blended and conditioned in our hazy sour beer, creating a super refreshing, crimson coral punch.

Shop Rhubarb Punch

Dark Berry Beret

Locally sourced raspberries, blackcurrants and blackberries were packed into this glorious sour, making it burst with a fresh, smooth acidity and wrapped up with hints of soft vanilla and dark, fruit sorbet notes.

Shop Dark Berry Beret
Series 3
Passionfruit Poncha

Drawing inspiration from the marvellous Madeiran Poncha, we've blended tart, sweet and ever-so-juicy passionfruit pulp with vivid, citrus Italian blood orange in this sublime hazy sour. Tropical, sunshine notes burst through followed by a vibrant, refreshing wave of citrus tang. This is Passionfruit Poncha.

Shop Passionfruit Poncha

Mango Cooler

Our hazy sour has been blended and conditioned with lashings of luscious, tropical, sweet, mango pulp and finished with a burst of Mexican lime. The smooth, perfumed stone fruit notes are perfectly paired with a fresh zest of citrus and just a soft hint of Madagascan vanilla. This is Mango Cooler.

Shop Mango Cooler
Series 4
Tayberry Fresca

The unique Tayberry takes centre stage in this wonderfully aromatic and floral beer. Brewed with lemon and rosehip, this beer boasts complex flavours of raspberry and bramble with notes of hibiscus and a refreshing sharp lemon finish. This is Tayberry Fresca.

Shop Tayberry Fresca

Blackcurrant & Apple Crumble

Inspired by the most comforting of desserts, our hazy sour beer has been packed with locally sourced blackcurrants, apple juice, spices and a touch of vanilla to create a luscious mashup of sweet and zingy. This is Blackcurrant Apple Crumble.

Shop Blackcurrant & Apple Crumble
Series 5
Rose Lemonade

Inspired by old-fashioned, homemade, pink lemonade, our light hazy sour beer has been blended with rosehip syrup and lemon then conditioned on hibiscus flowers, to create an effervescent, pale pink, tart refresher. This is Rose Lemonade.

Shop Rose Lemonade

Summer Fruit Punch

Our hazy sour beer has been combined with a sumptuous blend of strawberry, mandarin and cucumber then conditioned on mint leaves to create our take on the classic summer fruit cup refresher, with a tangy twist. This is Summer Fruit Punch.

Shop Summer Fruit Punch